I love food and I love photography. And however I see a lot of good or beautiful food photography, most of the times it doesn't touch a nerve. 
But then, there was Mieke, or Dorothy Porker. I LOVE THE FOOD PHOTOGRAPHS SHE MAKES. It's not only mouthwatering but really funny too. She stands out. In recipes and pictures. So this was a fun ánd delicious collaboration! 
Here are the behind the scenes, with Mieke's sister as a stand in.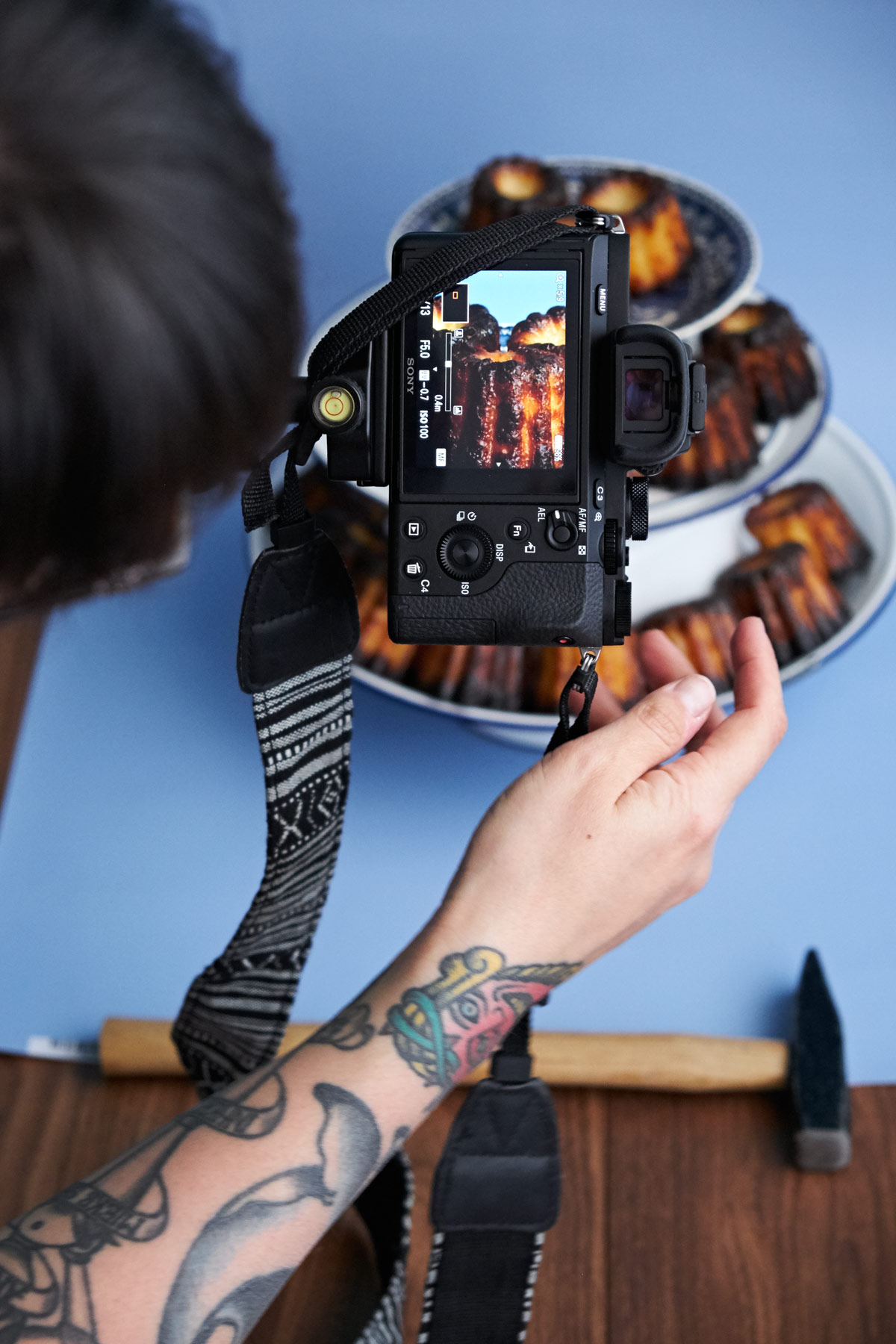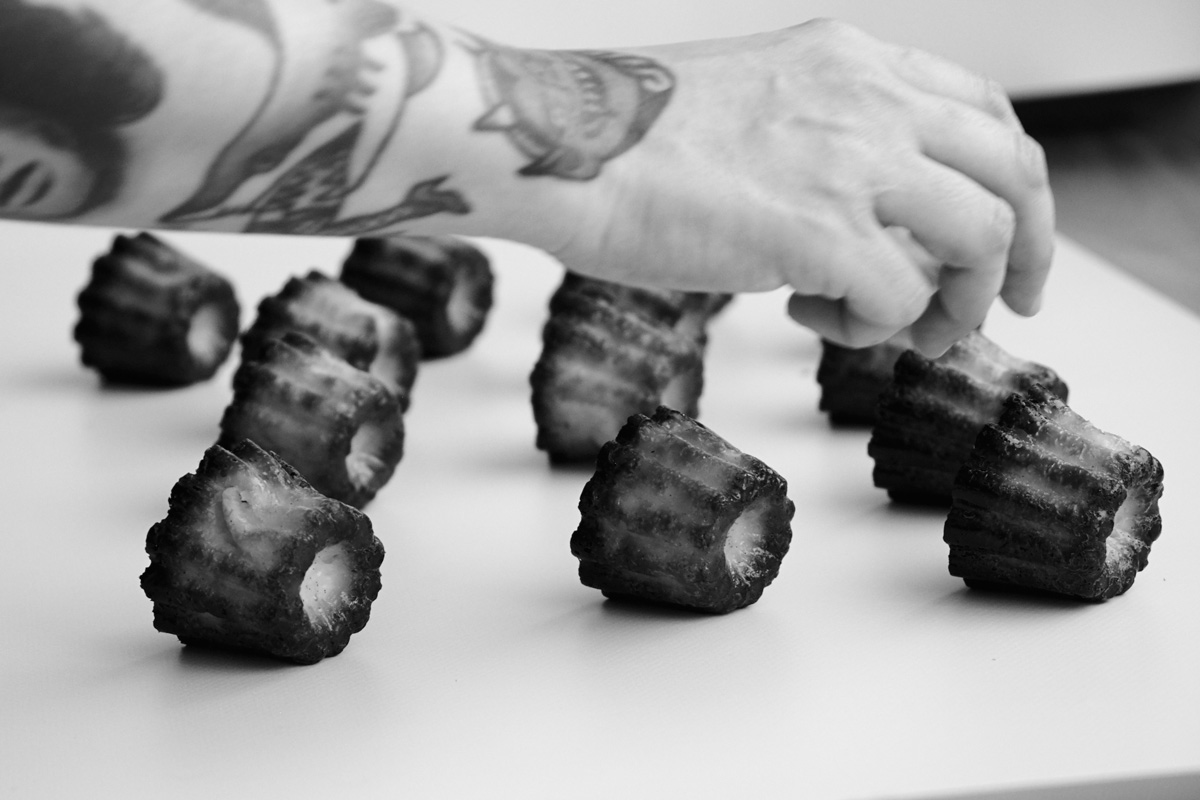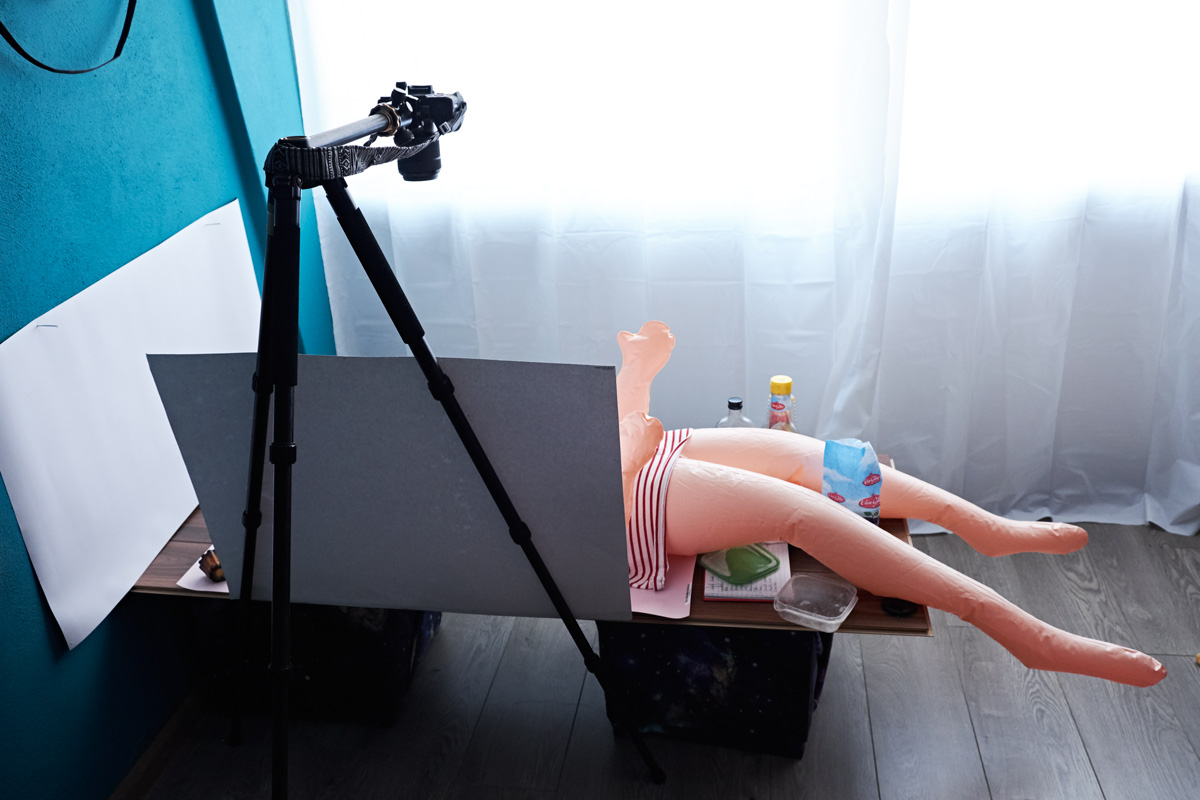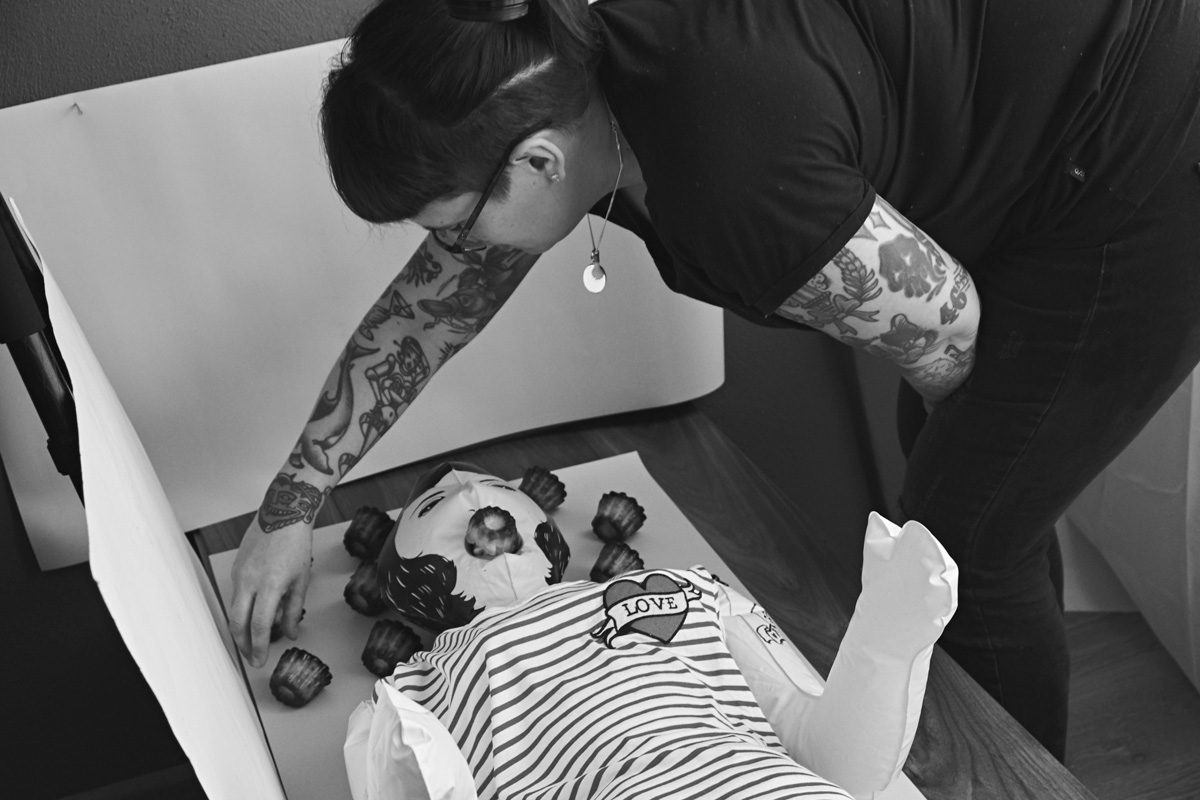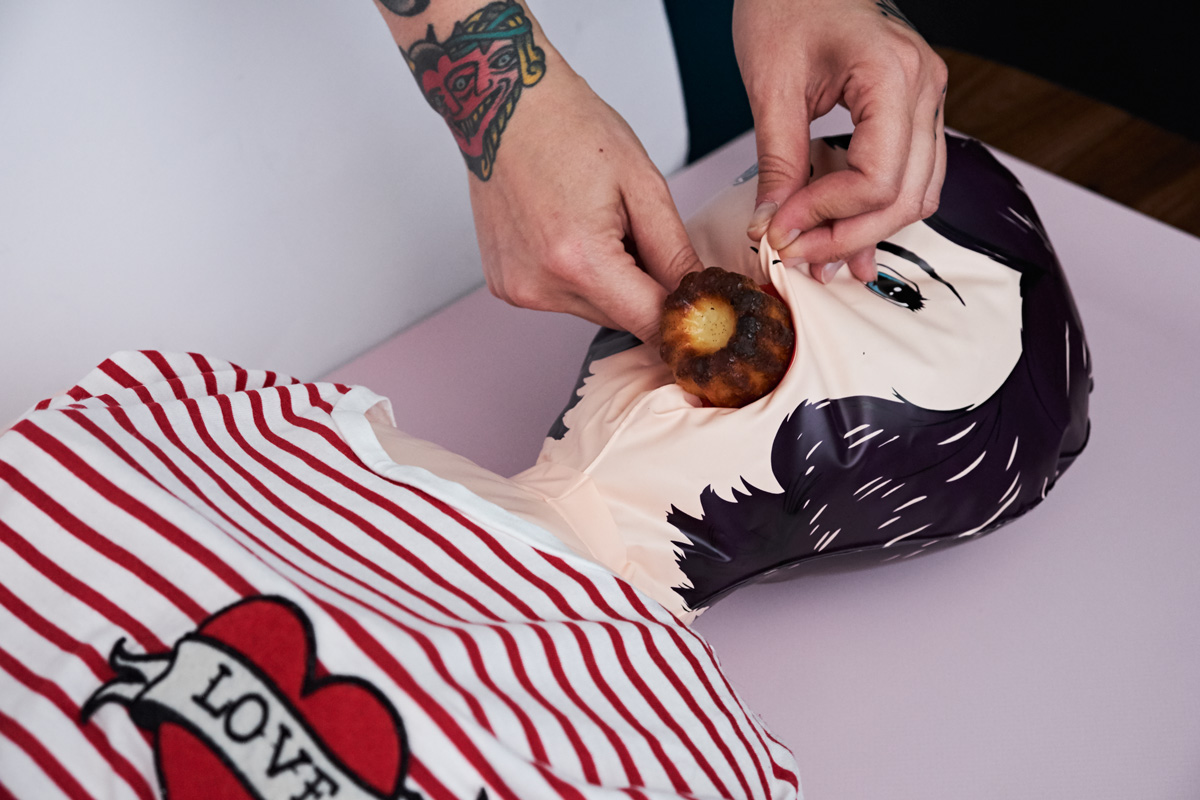 Recipe for these delicious canelés and the pictures Mieke made.
stunt-double says bye!